Rolls-Royce MOT Test Prices
Rolls-Royce MOT Centres by Region
Find great value MOT test centres near you to MOT your Rolls-Royce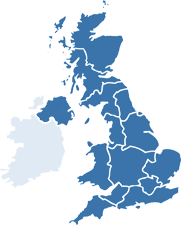 Rolls-Royce MOT Test Centres
Why spend over the odds on Rolls-Royce MOT testing prices ? Compare MOT prices for Rolls-Royce cars, we will help you compare prices and you can even book online.
Compare Independent and Approved Rolls-Royce Garages Area - With Cheap MOT Fees
Save money on your next Rolls-Royce MOT. Compare independent Service Stations to Rolls-Royce Approved garages, both in terms of the service they offer and of course the price they charge for a simple MOT test. We believe we have the cheapest Rolls-Royce car MOT prices for you to take advantage of.